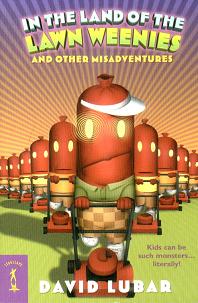 Home
Back to books
Over 250,000 copies in print.
That's a lot of weenies.

Here are all the Psychozone stories collected into one book. Get your hands on thirty-five stories, ranging from the dark horror of "The Vampire's Rat" to the wacky strangeness found "In the Land of the Lawn Weenies." Meet with the world's biggest slug, take a tour of Snakeland, raise a jar full of Smunkies, and discover what happens when a substitute teacher decides to get even.

Find out more.